DOUBLETREE BY HILTON CHICAGO - ALSIP
| (708) 371-7300 | (708) 371-9949 fax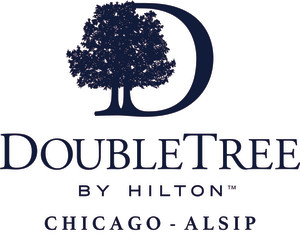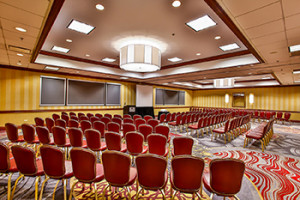 Our renovated property welcomes your event with premium guest accommodations, award-winning dining and elegant surroundings. Three ballrooms accommodating up to 600 guests are perfect for events and parties. Spacious outdoor patio area is ideal for cocktail receptions.
Open:
Call for banquet availability
Area:
Area 2
Facility Info:
Number of Meeting Rooms: 13
Largest Room: 6,716 sq. ft.
Total Square Feet: 15,000 sq. ft.
Banquet Capacity: 600 people
Meeting Room Layouts
| | |
| --- | --- |
| Wheelchair Accessible | Yes |
Dimensions
34ft. L 28ft. W 10ft. H
Dimensions
22ft. L 33ft. W 12ft. H
Dimensions
34ft. L 28ft. W 10ft. H
Dimensions
12ft. L 25ft. W 10ft. H
Dimensions
34ft. L 28ft. W 10ft. H
Dimensions
46ft. L 57ft. W 12ft. H
Dimensions
14ft. L 18ft. W 10ft. H
Dimensions
46ft. L 89ft. W 12ft. H
Dimensions
46ft. L 146ft. W 12ft. H
Dimensions
46ft. L 45ft. W 12ft. H
Dimensions
21ft. L 44ft. W 12ft. H
Dimensions
25ft. L 44ft. W 12ft. H
Dimensions
12ft. L 25ft. W 10ft. H
Dimensions
46ft. L 24ft. W 10ft. H
Dimensions
14ft. L 24ft. W 10ft. H
Dimensions
34ft. L 84ft. W 10ft. H
Dimensions
24ft. L 33ft. W 12ft. H